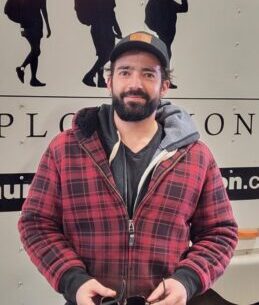 Mathieu Paradis
Mr. Paradis is a geologist in training who obtained his bachelor's degree in Geology (UQAC, 2018). He has gained valuable industry experience from working on various gold exploration projects in Abitibi, James Bay and Nunavut, first as a technician (2016 to 2018), and then as a geologist trainee.
He has strong skills in describing and monitoring a drilling campaign as well as extensive field experience. Mathieu is currently in charge of a considerable drilling campaign with 10 drills in Abitibi (Normétal, Quebec). He contributed to the development of an ongoing resource calculation with definition drilling, participated in the discovery of a new area of Volcanogen Massive Sulphides rich in base metals, in addition to assisting with the planning and monitoring of a heliborne drilling campaign.
His strengths are based on his dynamism, his great resourcefulness and his speed of learning: indeed, when faced with a problem, he quickly manages to find solutions.