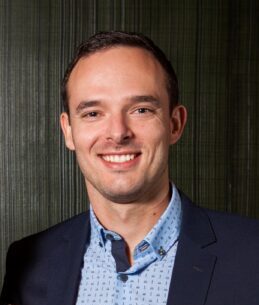 Jérôme Augustin
Mr. Augustin joined the company in September 2018, before joining the shareholders in 2021. He is an exploration geologist with 14 years of professional experience in the mining industry.
He has a Master's degree in Earth Sciences (UQAC, 2011) and a PhD in Earth and Atmospheric Sciences (UQAC, 2017). His two research projects focused on the study of orogenic gold deposits in West Africa. He was actively involved in the metallogenic and structural understanding of the world-class gold district of Mana (~8 Moz Au) and the discovery of several gold deposits (Siou, Fofina, Yaho) in Burkina Faso (SEMAFO company).
For the past 4 years, his expertise has focused in Quebec, on the management of various gold exploration projects in Abitibi and James Bay for various clients. His ability to work in a variety of work environments, his scientific abilities and his excellent social skills make Jérôme a strategic member of the Laurentia Exploration team.