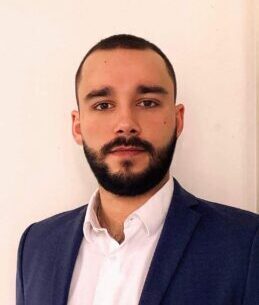 Paul Meneux
Mr. Meneux is a geologist-in-training with a Master's degree in Geology and Mineral Exploration (UQAC 2020). He also has a French Master's degree in Geosciences and Reservoir Geology (University of Angers and Cergy).
From 2020 to 2022, he worked in Abitibi for Probe Gold (formerly Probe Metals) on the Novador advanced orogenic gold project (~5Moz Au). He was able to hone his exploration skills during drilling campaigns, field work (prospecting and biogeochemical surveys) as well as geochemical data processing and analysis, all on grassroots projects such as Gaudet-Fenelon, La Peltrie, Casa Cameron.
Mr. Meneux joins Laurentia in 2022 where he will be involved as Exploration GIT on various projects such as Perron (Amex, Abitibi), Elmer (Azimut Exploration, James Bay), King tut (BMEX, Abitibi). Then as Project Manager on Graal (Canada Ag-Co Works, Lac St Jean) and the Bloom Lake mine (Quebec Iron Ore, Fermont).
This career path allowed him to develop his management/planning skills and his geological expertise in orogenic gold deposits, magmatic Ni-Cu, VMS and iron formations.
His organization and rigor, combined with his technical skills, make Paul a versatile individual who is always looking for continuous improvement.