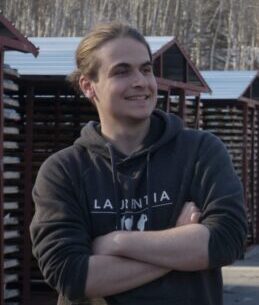 Vincent Altorffer
Mr. Altorffer is a candidate for the engineering profession who completed part of his academic career in France (Uni LaSalle), before graduating in geology and geological engineering at the Université du Québec à Chicoutimi (UQAC) in 2020.
His graduation internship with Ifremer (France, 2019), as part of a team of engineers and researchers in marine geology, focused on the study of inactive massive underwater sulphides to enhance French exploration permits in international waters. This experience has allowed him to deepen his knowledge in resource assessment, metallography, as well as underwater structural mapping. Vincent diversified his know-how during a contract with Axione as a GIS engineer (France, 2020), during which he helped optimize the infrastructures of a fibre optic network in the Brittany region.
He joined the Laurentia Exploration team in March 2021, and is currently working on a major gold project (Perron, Normétal). Altorffer is highly adaptable and physically fit. His curiosity, his efficiency in the work and his ability to keep his composure make him an asset in the various work teams.